Instructions
Open the label printer with the green buttons on the sides.
Make sure the (square) lock of the label holder is set to open.
The locking is located at the back of the label printer, just before the black label holders.
The label holders now automatically shift to the middle.
Slide the label holders apart and place a roll of labels between them.
Pull the labels over the grey feed roller at the front.
Slide the black label guides up to the edges of the labels.
Make sure the label guides are not set too wide or too tight.
Finally, close the top cover of the label printer.
Important: setting the label guides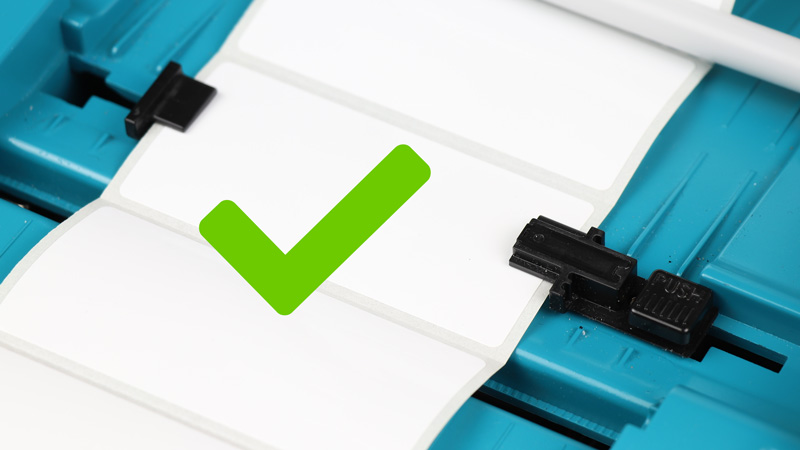 Up to the edges of the labels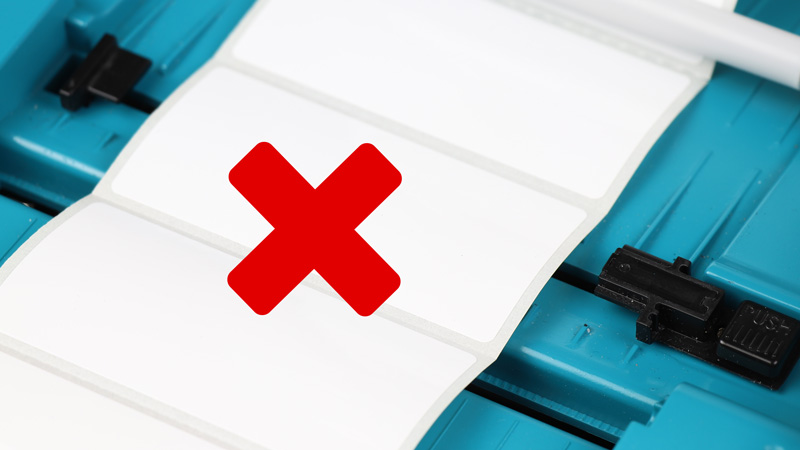 The label guides are too wide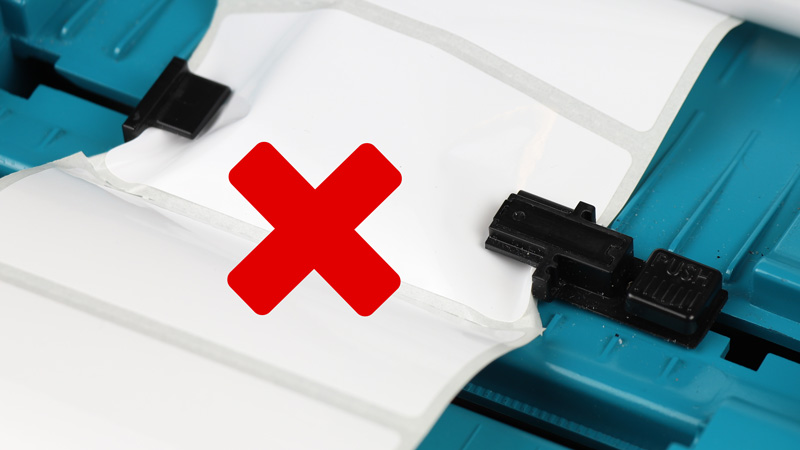 The label guides are too tight